The DataConnect 'Full Experience' is supported for a large number of popular databases, and we're adding new ones all the time.
When using a database that supports the Full Experience, you have access to our drag and drop query builder. This allows you to build simple and complex queries alike using a tile based editor. This editor hides the differences between underlying database syntax, and validates your query in real-time.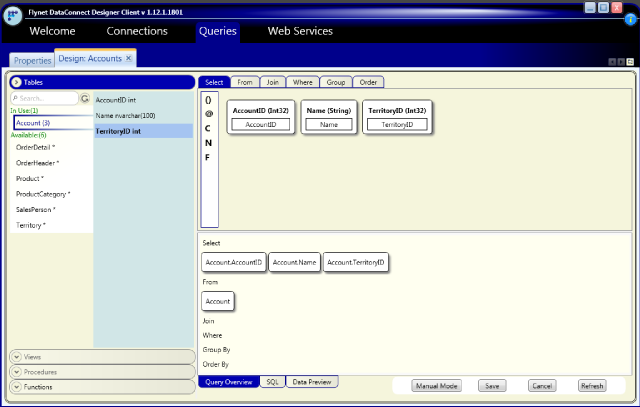 Current Full Experience databases are:
But don't worry if your database is not on this list. You can still connect using OLEDB or ODBC to any data source. You will still have access to the management, testing and web service generation capabilties of DataConnect.