Flynet Xcelsius Server allows you to create dashboards for a multitude of different mobile devices, including iPads, Androids and Tablets, without any additional software.
The DataConnect component included as standard with Flynet Xcelsius Server, has always allowed users to connect to a vast array of different databases and display the metrics as rich SAP dashboards. This component has now been modified to create connections which can leverage SAP's new mobile functionality, without any extra work for the dashboard designer or end user.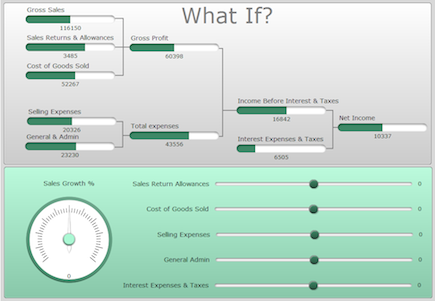 The dashboard example above has been created with Flynet Xcelsius Server. It requires no external platforms, universes or extra software. To reduce complication even further it is licensed using the standard Flynet Xcelsius Server viewing licences.
Flynet provide a fully supported 30 day evaluation to allow you to undergo a proof of concept and demonstrate the value of real time mobile dashboards in your organisation.