Flynet Xcelsius Server with DataConnect
Bringing Flynet's proven connectivity solution to Xcelsius

Flynet Xcelsius Server combines the latest web service generation technology with the renowned SAP Crystal Dashboard Design (Xcelsius), to bring you real time dashboards connected to virtually any database, instantly accessible from both mobiles and desktops.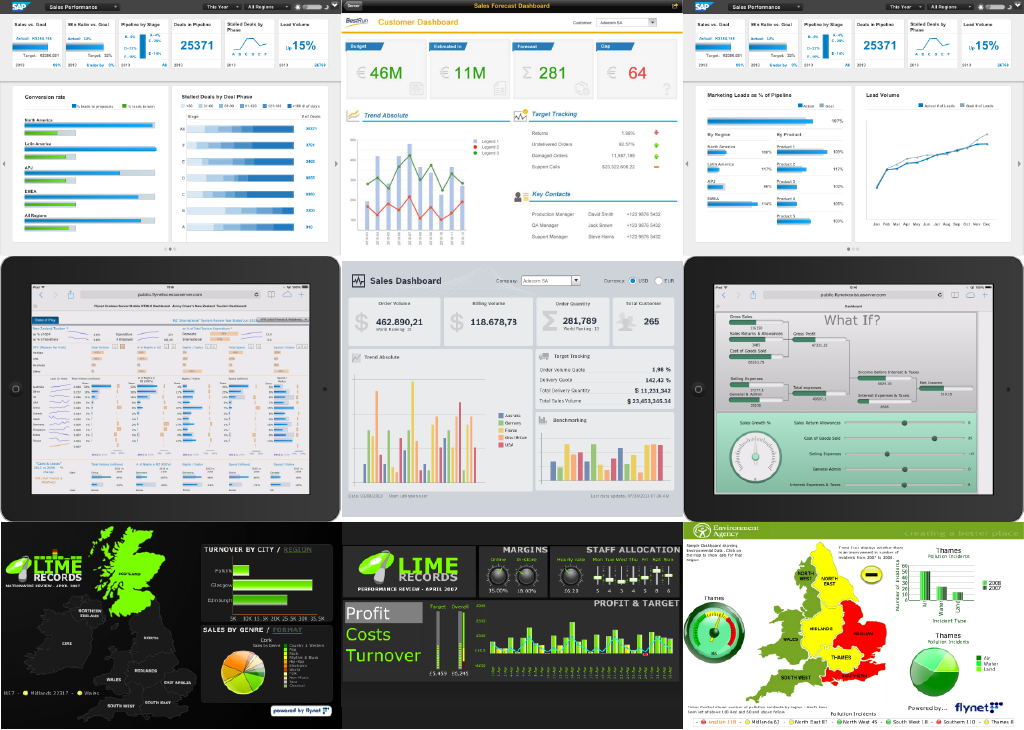 Features
Flynet Xcelsius Server is a server based, device agnostic solution that allows you to central design and manage your dashboards and deploy them on the internet for instant access by your users. It includes the latest version of SAP Crystal Dashboard Design (Xcelsius) with unlimited data connections, to allow you to monitor your KPIs in real time.
With Flynet DataConnect also included as standard, connecting your dashboards to your live business data has never been simpler, with real time dashboards being built in hours, not months. 
Support for Flynet Xcelsius Server is both direct and personal, helping you to get up and running as quickly as possible.
Licensing
Flynet Xcelsius Server has a unique licensing model that can accomodate a combination of named user licenses and concurrent session licenses, giving you the flexibility you need, while saving you from any unnecessary outlay.
Most importantly this product is both complete and standalone. There are no other components or licenses required to connect and view your Xcelsius dashboards. You do not require Crystal Reports Server or any of the SAP/Business Objects stack products to take advantage of these Xcelsius dashboards in your organisation.
Benefits
Flynet Xcelsius Server has been tested by business users and developers, receiving rave reviews from both groups. For the first time, business users with no prior knowledge of SQL are creating Xcelsius dashboards connected to real time data; allowing them to design the dashboards they need to better run the business. You are also able to create more sophisticated, complex dashboards in a fraction of the time, leading to huge efficiency savings. The dashboards can be published in either flash, HTML5 or both, allowing your users access from almost any device or browser.
System requirements
Flynet recommends Microsoft Windows 7 and Server 2008 R2.
Microsoft Windows 7 for development

Professional, Enterprise or Ultimate edition
Service Pack 1
32 or 64 bit Windows
2 gigahertz or more processor
2 gigabytes or more of RAM
10 gigabytes or more of free hard disk space
Adobe Flash for dashboard development
Microsoft Excel XP, 2003 - 2010 for dashboard development.

Microsoft Windows Server 2008 R2 for production

Standard or higher edition
Service Pack 1
64 bit Windows only
2 gigahertz or more processor
2 gigabytes or more of RAM
10 gigabytes or more of free hard disk space.
Flynet Xcelsius Server is also compatible with Microsoft Windows XP, Vista, Server 2003 R2 and Server 2008.
SAP Dashboard Design / Xcelsius requires Adobe Flash and Microsoft Excel 2003 - 2010.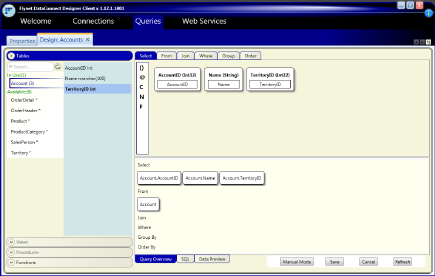 Connecting your dashboards
Flynet Xcelsius allows you to connect to unlimited web services, so users can create meaningful dashboards with multiple drill downs.
DataConnect includes a graphical SQL builder that then converts the SQL statements into web services to use in with Crystal Dashboards/ Xcelsius. The product is fully compatible with the following databases:
Microsoft Excel 2000, 2007 and 2010
Microsoft Access 2000, 2007 and 2010
Microsoft SQL Server 2000, 2005, 2008, 2008 R2 and 2012
Oracle Database versions 9 to 11 R2
MySQL versions 5.x
IBM DB2 v10
Teradata 13 and 14.
All other SQL based ODBC and OLEDB compliant data sources are compatible in 'free text mode', where you can type your own SQL, which DataConnect will then convert to a web service.
Connection management
DatConnect allows you to manage your connections and store them in a central location, this minimises the workload as dashboard developers can reuse connections that their colleagues have created to access the same data.